Omega
Regular price

$25.00
Sale price
Rating: 4.838709677 out of 5.0
Ingredients
Omega 3 (Salmon Oil & Fish Oil 33/22) (500mg), EPA (150mg), DHA (110mg), Aloe Vera (100mg), Ascorbic Acid, Calcium Propionate, Chicken Hydrolysate, Glycerin, Mixed Tocopherols, Natural Chicken Flavor, non-fat milk powder, Rosemary Extract, Salmon, Sorbic Acid, Sunflower Lecithin, Water, Whey.
Returns & Refunds
A full refund is available for all UNOPENED products. All you have to do is ship the products back within 30 days of your purchase. A shipping label is provided for returns upon request.
Share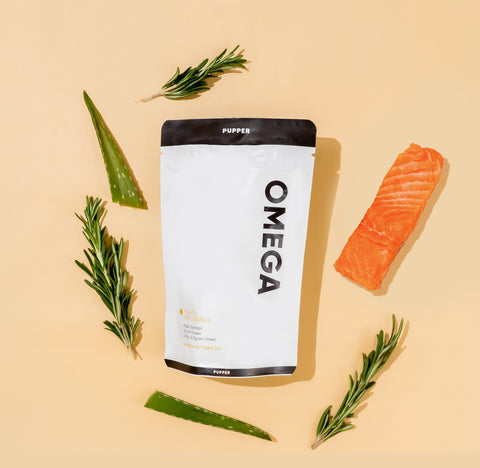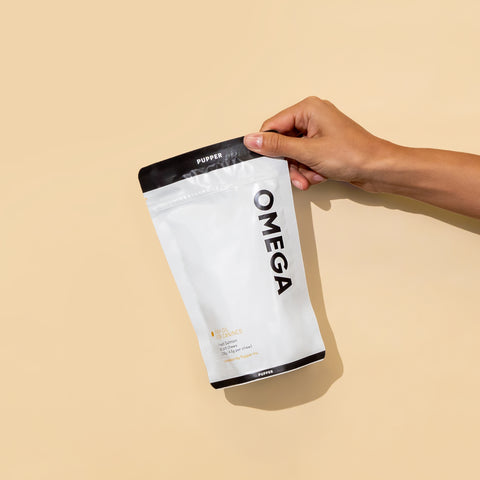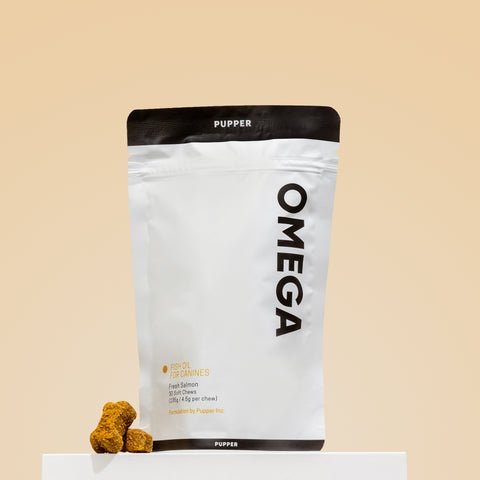 Omega-3 is an important nutrient for canines and is connected to a variety of benefits.
Heart Health & Joint Health. Omega-3s are known to reduce inflammation, which is associated with heart disease and joint pain. Eicosapentaenoic acid (EPA) is one of several omega-3 fatty acids and is considered as the primary tool for preventing issues and maintaining a healthy heart for your canine.
Brain Health. Docosahexaenoic acid, or DHA, is a type of omega-3 fat and it's this component that helps developmental growth of the brain and helps prevent deterioration as your dog grows older.
Skin & Fur Health. Omega-3 fatty acids help moisturize your dog's skin and adds shine to their coat,  which in turn may help reduce shedding, prevent dandruff and lessen itchiness.